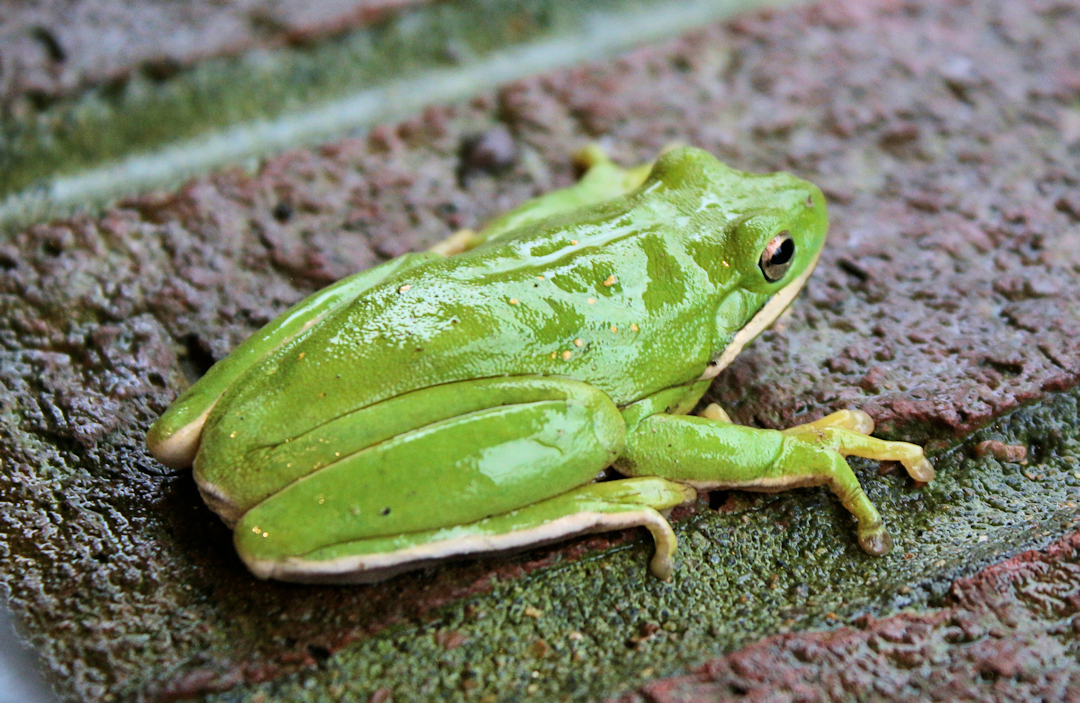 Signs of Spring are showing up all around the Four Rivers Region. During this morning's rain, we snapped a photo of this guy hanging out on our door step.
We see tree frogs often around here, but this one was one of the biggest we've seen in our backyard.
To find out more about the different types of amphibians in Kentucky, check out this resource from Murray State University.