The Cave-in-Rock Ferry was a bonus when visiting Cave-in-Rock, Illinois recently. The ferry, which doesn't cost anything to ride, is the only Ohio River crossing for dozens of miles.
It was our first time using a ferry and it was rather interesting.  We were a bit nervous pulling up on the ferry, but many of the other cars around us seemed to know what they were doing.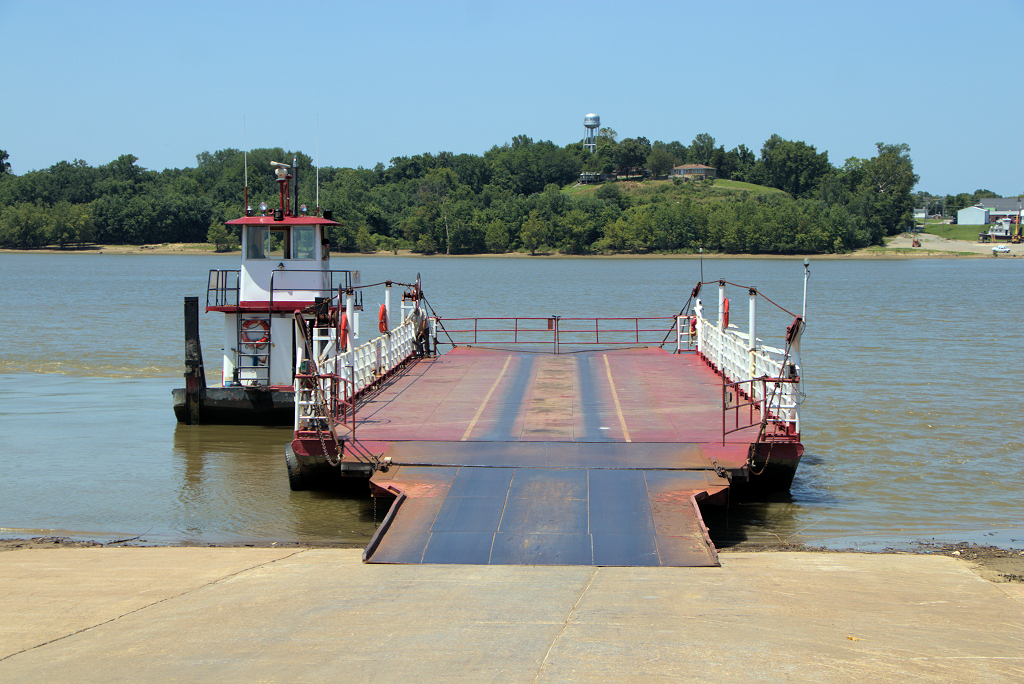 We stayed in our Jeep, slightly fazed as we looked through the windshield and felt the vessel begin to turn. It's an unusual feeling, for sure!
Looking upstream (east) you can see the bluffs along the northern shoreline where Cave-in-Rock State Park is located.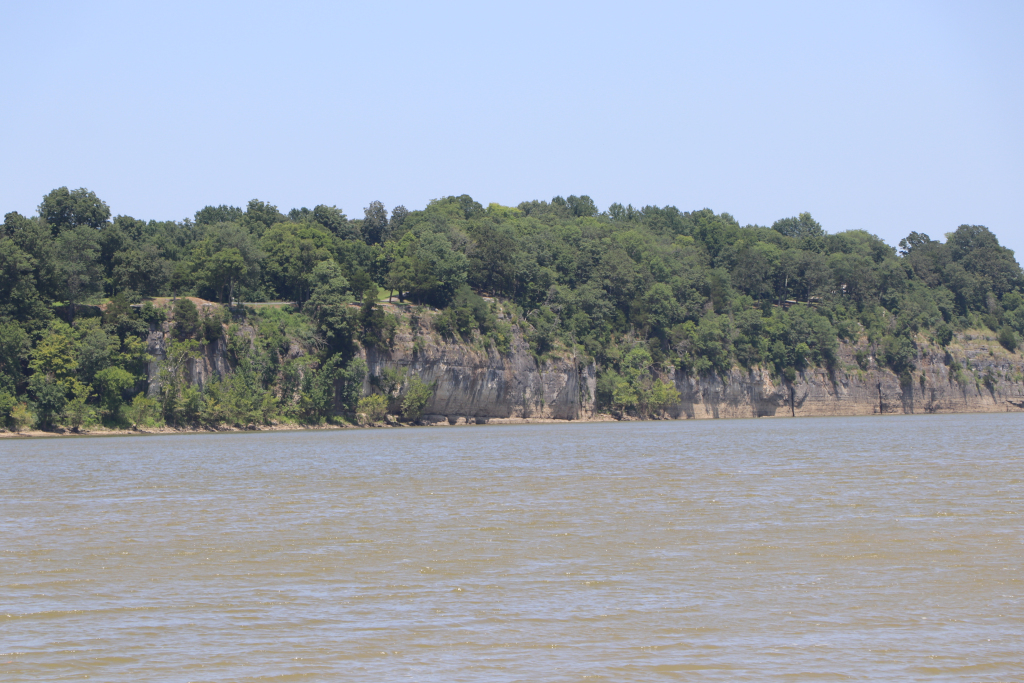 The ferry that carried us was known as the Loni Jo and serves about 500 cars each day. You can catch the ferry seven days a week from six in the morning to ten at night.
It connects Kentucky 91 and Illinois Route 1, linking the towns of Marion, Kentucky and Cave-in-Rock, Illinois.