Strange natural rock formations are something that has always intrigued me. Its related to the same itch I have with abandoned places and other historical aspects of our local culture. They all have a story to share.
Cave-in-Rock is located in Cave-in-Rock, Illinois at a state park named – you guessed it – Cave-in-Rock State Park. The large bluff located on the banks of the Ohio River features this abnormality of a large hole shaped like an upside-down Hershey's Kiss, or perhaps a spinning top.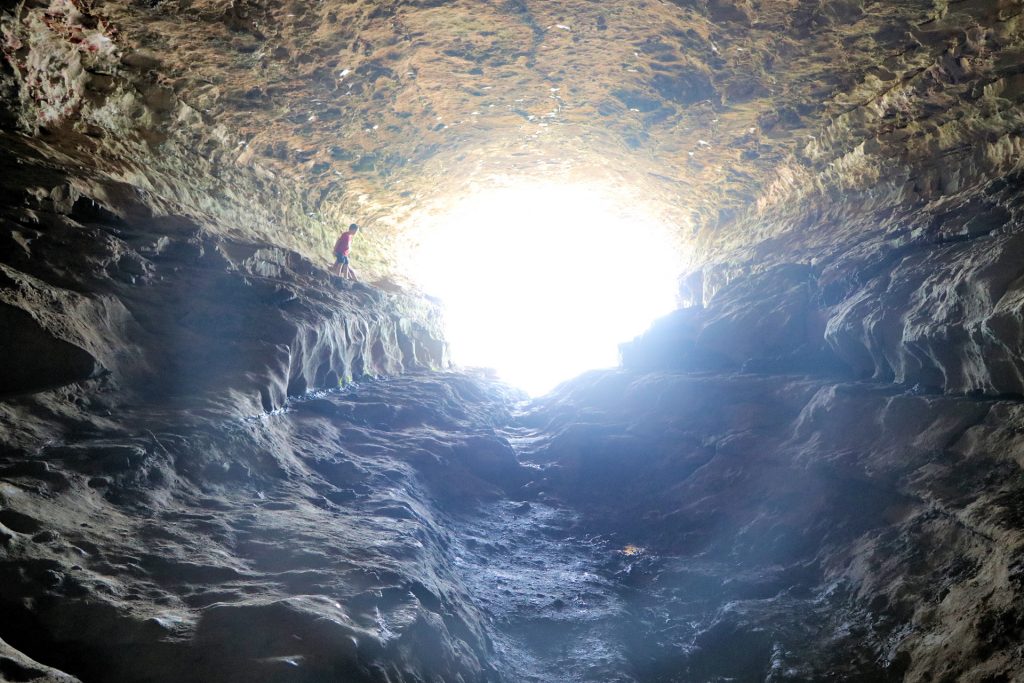 What makes this place interesting is that it is not a traditional cave that you will find in areas that feature karst, such as cave country east of the lakes area in western Kentucky and parts of Tennessee.
Cave-in-Rock was formed by erosion over thousands of years from wind, water and floods on the Ohio. The cave was apparently altered by the cataclysmic effects of the 1811-1812 New Madrid earthquakes. The cave opening is about 55 feet wide and only goes back a bit, maybe 200-300 feet. I couldn't find any information about its depth.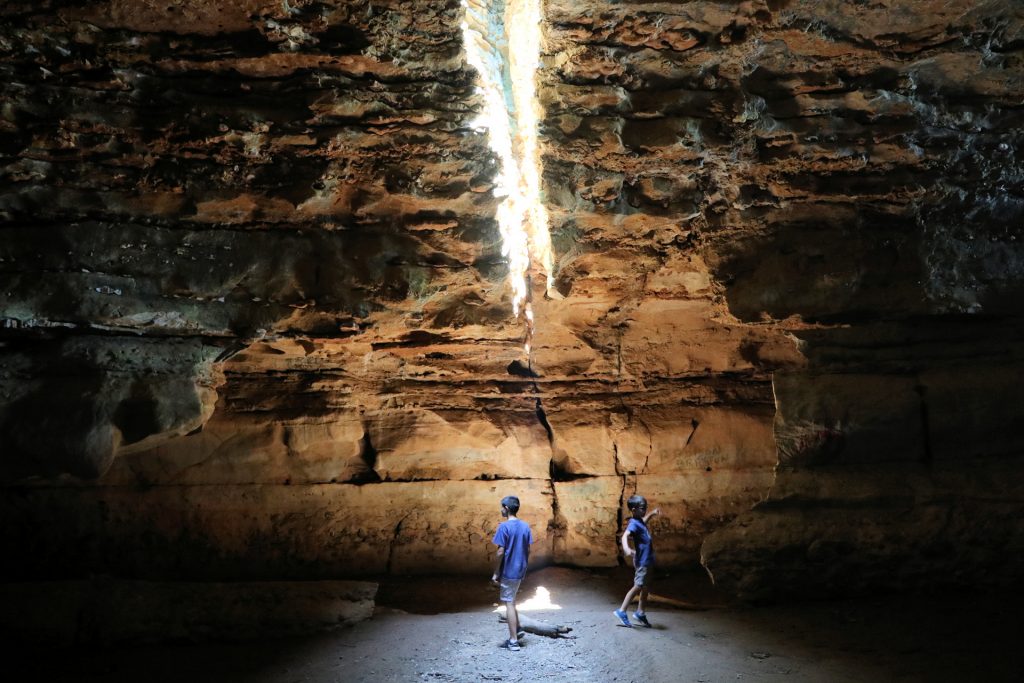 Native Americans used the cave for centuries before it was first discovered by French explorer M. de Lery in 1729. He mapped it along the Ohio River and gave the cave its namesake. From the 1790s until the early 1800s, according to local legend, the cave was used by gangs of outlaws, looking to create trouble with ships along the Ohio River.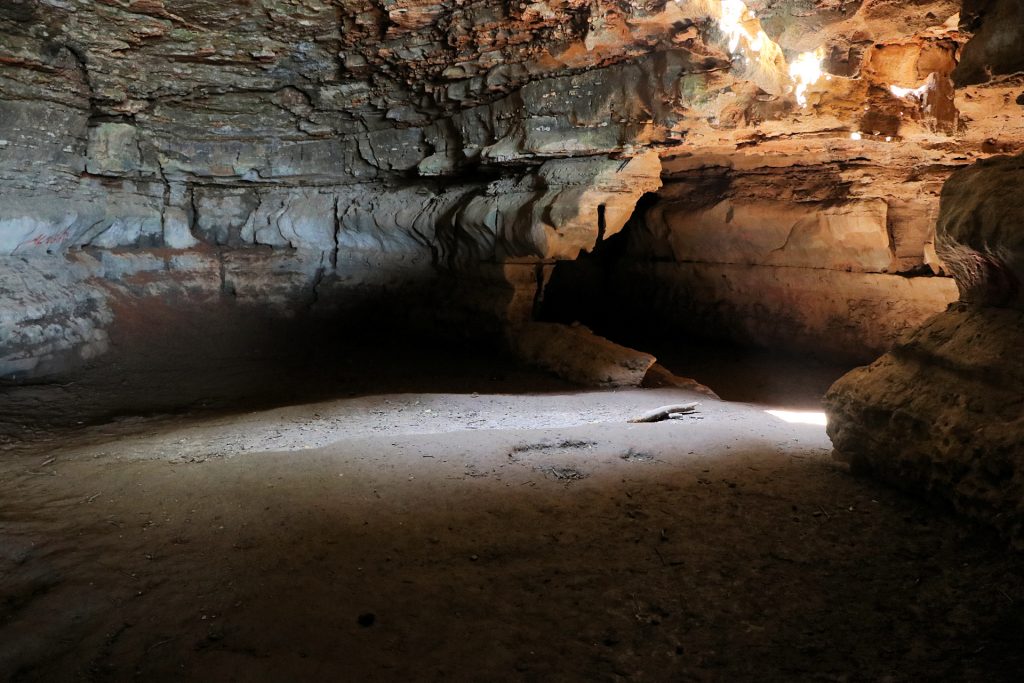 As time progressed and law enforcement became more established, a town sprang up near the site of the cave and ferry service began. The ferry is still in existence today, carrying about 500 cars each day from Kentucky Route 91 to Illinois Route 1.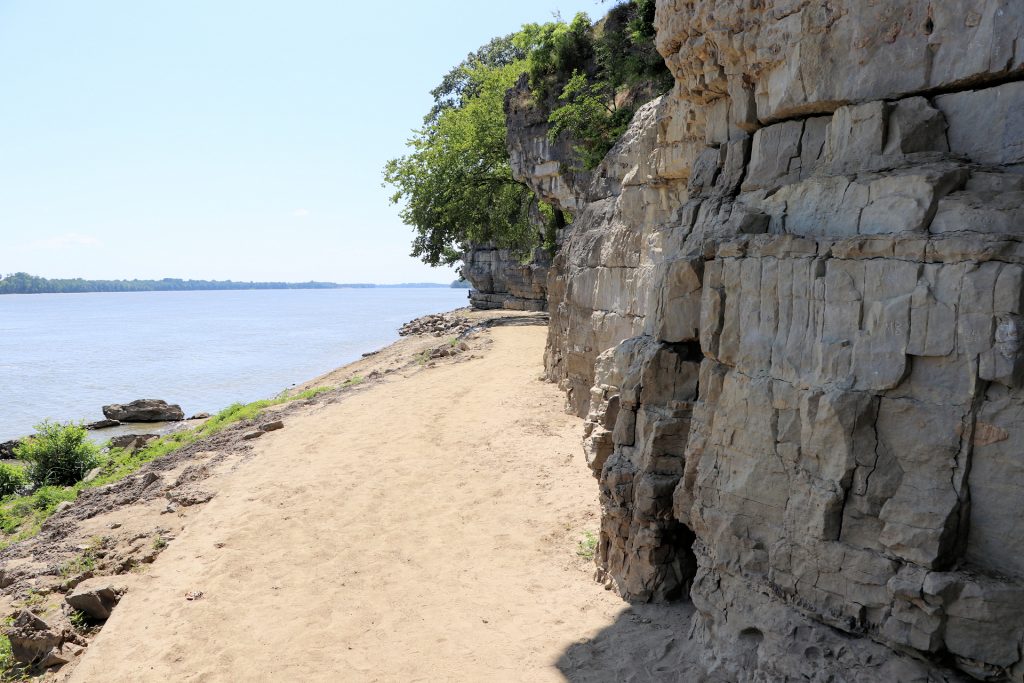 Becoming Illinois' first state park, Cave-in-Rock was established in 1929, acquiring 64.5 acres of land around the cave with smaller parcels added later. Today the state park features over 240 acres of land, a restaurant, campsites, hiking trails and more.
Getting there is half the fun!  From Kentucky, you can use the free Cave-in-Rock ferry service.
Location