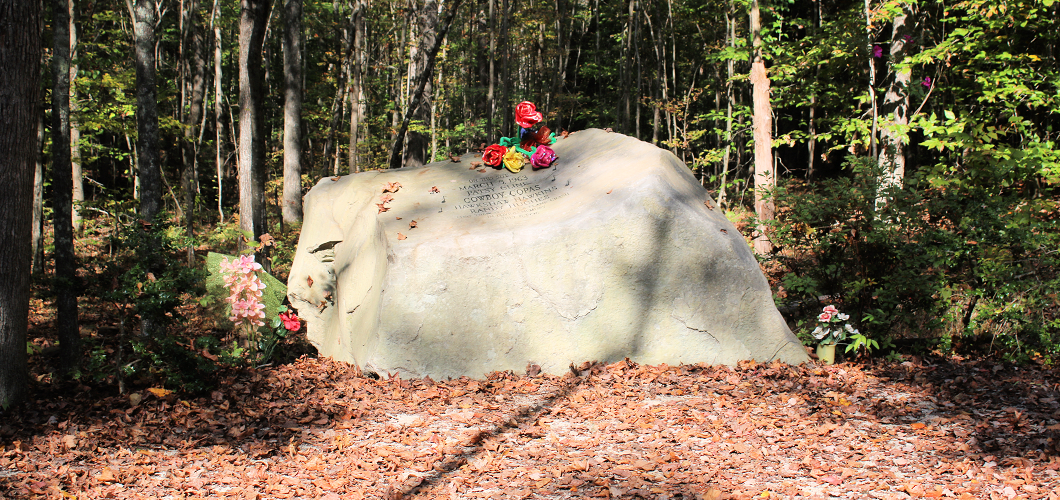 You've probably heard the old 1960's song "Crazy" sung by a woman whose voice was unmistakably gifted.  Or you may have heard that same voice bellow out the words of "I Fall To Pieces", or perhaps you might be familiar with the fun and poppy song "Walkin' After Midnight".
That voice belonged to Patsy Cline, who for a few short years gained widespread notoriety for her singing and quickly became one of the most acclaimed vocalists of the generation.
Cline, born in 1932, got her first recording deal in 1955 and quite possibly would have continued an incredible career, but her life was cut very short on March 5, 1963 at the age of 30.
She had just wrapped up a concert in Kansas on March 3 and decided to fly back home to Nashville instead of driving there with her husband.  Her manager, Randy Hughes, had a private airplane and offered to fly her back to Nashville.  She accepted.
The plane took off from Kansas City and made some refueling stops, the last of which was in Dyersburg, Tenn.  After its final stop, the plane took off again but it was dark and the weather was rough.  The pilot apparently wasn't trained to handle flying in inclement weather.
Patsy Cline's plane went down in a wooded area sometime around 6:20 p.m. that evening.  The impact time was determined by Cline's wristwatch, which had stopped at 6:20.  The wreckage wasn't found until the next morning.   There were no survivors and all were likely killed immediately.  In addition to Cline, those who lost their lives were Cowboy Copas, Hawkshaw Hawkins and the plane's owner, Randy Hughes.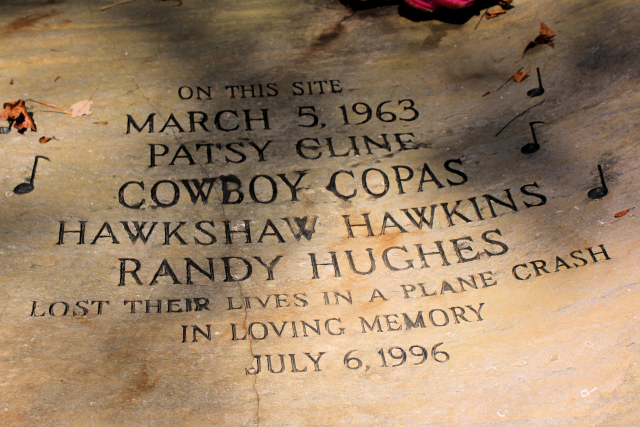 Today a memorial marks the crash site of Cline's plane.   It is a large rock with a stamped inscription detailing the names of those who lost their lives and the date of the crash.   To access the memorial from Camden, take Mt. Carmel Road off US 641 and go about 2.7 miles.  The memorial is on the right side of the road and down a gravel path and that is easily accessible.
There are no facilities there. Unless you're a fan of Patsy Cline, old country music or historical markers, there isn't a reason to check it out.  With that said, it's awesome that the site has been memorialized for these four people who lost their lives.  Also, to remember the unparalleled contributions Patsy Cline made to country music from the late 1950s to her untimely death.
There are interesting tidbits of Patsy Cline's life as well as accounts of the crash, some of which we've linked to below.
Sources & Further Reading: