Tucked away in far northern Calloway County, Ky. about a mile west of Dexter lies the old town of Wadesboro.   Chances are you've never driven through Wadesboro or perhaps have even heard of it.  However, the story of Wadesboro is fascinating, given the designation of the first town in far western Kentucky, the area known as the Jackson Purchase.  For a while, all roads in western Kentucky led to Wadesboro. 
When Kentucky became a state in 1792, this end of Kentucky did not officially exist as part of the state.  The area between the Tennessee River and the Mississippi River featured abundant hunting land for the Chickasaw Indians.  With the white man's eye on the ever-expanding frontier, Gen. Andrew Jackson helped negotiate a series of treaties that led to the land purchase in 1818 from the Chickasaw. The US government agreed to pay them $20,000 every year for 15 years.  In exchange, the land of present-day western Kentucky and west Tennessee would become property of the US.  The state government would then sell tracts to homesteaders, farmers and settlers.
Today the area known as the Jackson Purchase covers western-most Kentucky.  However, west Tennessee, despite most of the land obtained from the Chickasaw was located there, isn't traditionally referred to as the Jackson Purchase.  Hickman became the first county formed in western Kentucky.  Borders were drawn for Calloway County in late 1821 and became an official county on March 6, 1822.
The Earliest Settlers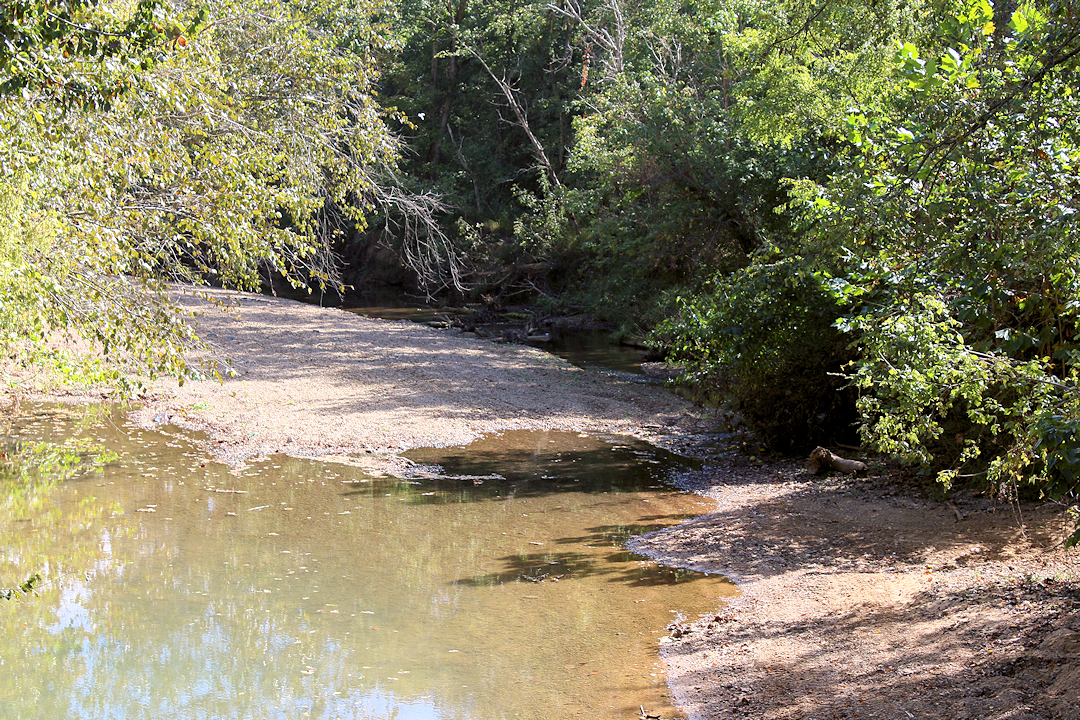 Not much existed in this area at that time.  Vast wooded areas of timber grew along creeks while prairie lands dominated other parts of the area.  No communities existed and only a handful of brave settlers were in this area at the time.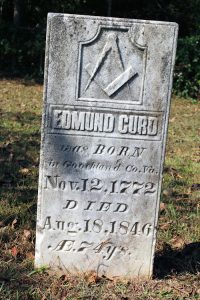 One of those early settlers, Banester Wade, was a skilled frontiersman.  He reportedly scouted the area in 1817 or 1818 before the US obtained the area from the Chickasaws.  Wade set up a permanent settlement in 1820 somewhere along the west fork of Clark's River.   Wadesboro received its name from Mr. Wade.
With millions of acres of land to sell to ambitious westward settlers, the state legislature set up a land office which became known as Wadesboro with Edmund Curd appointed as receiver.  The placement of the land office (and subsequently Wadesboro) was somewhat curious, in the middle of nowhere and likely difficult to get to.  Speculation suggests it was located at the intersection of wagon trails that had developed with "land squatters" seeking to settle the area without purchasing land.
The earliest settlers of the area believed they had the right to the land without having to pay for it, since they were there first.  Apparently this was a problem, because the land office in Wadesboro did not sell any land grants until 1825.
Cheap Land For Sale!
The town grew quickly as word spread of vast new lands ready for settling.  People from all over the east, especially Virginia and other parts of Kentucky, were migrating westward.  Land sold for around one dollar per acre, with some parcels going for as much as $1.25 per acre.  Some parcels, however, sold for as little as 12.5 cents per acre.
Let's pause and take a step back.  Considering today's undeveloped land, not near major roads or near features such as Kentucky Lake, probably sells for $2,000 to $3,000 per acre.  Those numbers from the 1820s are unbelievable.  100 acres of land could be purchased for under $100.  A hundred bucks today will not buy any amount of land, except perhaps a lot at a graveyard.
The First Public Buildings
Speaking of $100, a man named Reuben E. Rowland received a contract to build the county's first courthouse for that amount.  The building was small by today's standards, only 400 square feet and 1.5 stories in height.  Rowland completed the courthouse March 13, 1823.
A few years later, the court moved into a new spacious two-story brick structure which encompassed nearly 2,600 square feet.  County offices and the court called this grand structure home.  Today, nothing remains of the former court house in Wadesboro.  In fact, it is disputed as to where the actual courthouse stood.
It is widely believed and accepted that the courthouse was the first government building in western Kentucky.  A reconstructed version of it sits at Central Park in Murray.
Three jails were constructed in a short period of time, the first being in 1823.  A second, more secure building came along in 1830, only to be abandoned five years later.  The third jail was set on fire by an inmate, who perished in the fire, sometime around 1840.
And The Roads…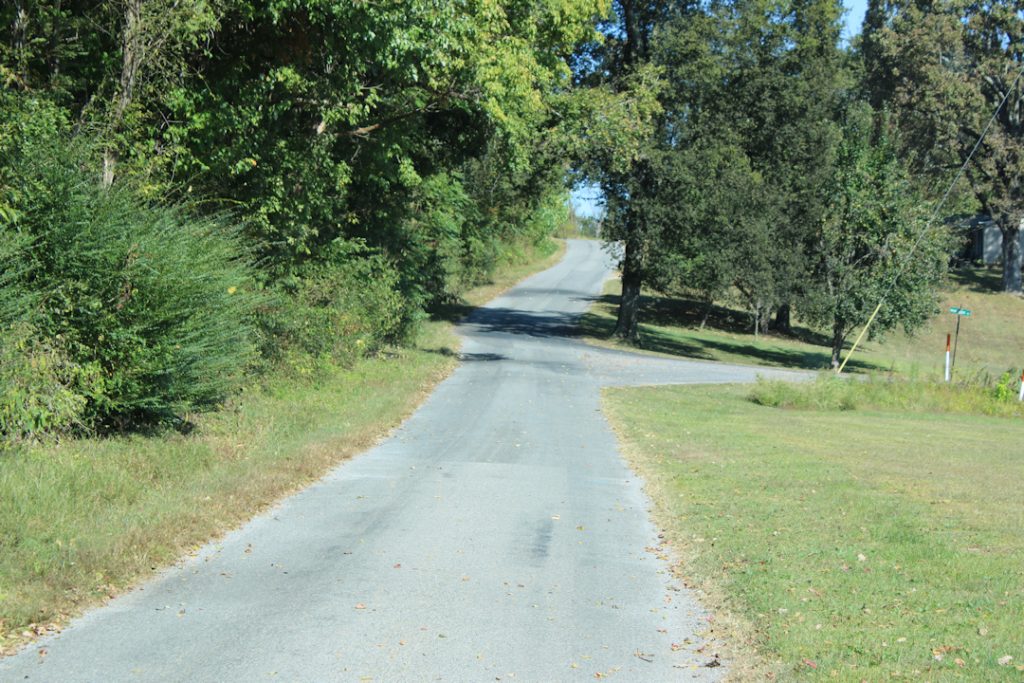 Two roads were commissioned by the court in 1823.  Perhaps the aforementioned wagon trails were in existence at this time, but better roads would need to be developed to get people into the new frontier.  A road leading west toward present-day Mayfield was overseen by several men including Mr. Wade himself.  Another road leading east toward Heath's Ferry on the Tennessee River was commissioned.  Heath's Ferry was likely somewhere near present-day Aurora, although that is not for certain.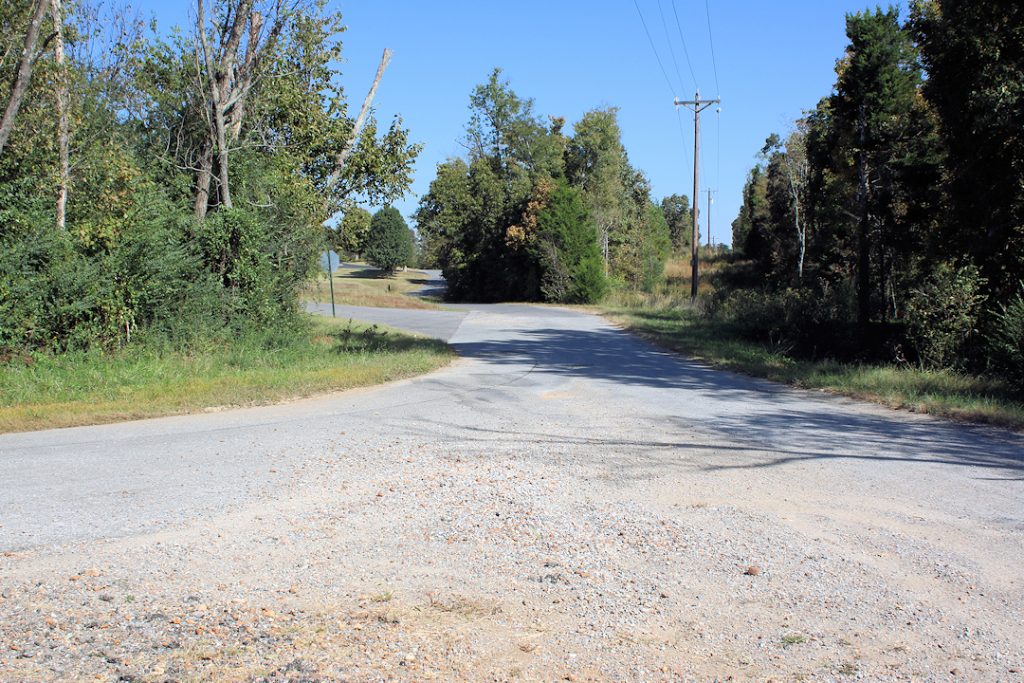 Five other roads eventually led to Wadesboro.  A road leading south to Murray was created, probably before the town became the new county seat in 1842.  Two roads ran north, one to present-day Benton and another to Paducah.  Yet another one went toward Birmingham and Eddyville, while another ran east into the county near Jonathan Creek.  Finally a collector road from the areas of present-day Kirksey and Coldwater fed into Wadesboro.
During this time, literally all the roads in western Kentucky went to Wadesboro.
Typically modern highways evolved from wagon trails and stagecoach routes of the 1800s.  This is not the case of Wadesboro; none of the former town's roads are state-maintained highways.  Yet with a keen eye you can make out the former routes of the wagons and stagecoaches using present-day maps.
Today, Magness Road is the road that Mr. Wade worked on in 1823.  It heads west toward Mayfield.  It stops at KY 299 but you can follow its old path along Swift Lane and a tree line to KY 402, where it proceeded west.
Hardin-Wadesboro Road, I believe, is the road commissioned by the court in 1823 to head east to the Tennessee River.  Hardin did not exist until the 1890s. This road ran near Wades Creek through Hardin and east until it reached Clarks River, where a ferry was granted by the court.
From Wadesboro, present-day Hopkins Road (which becomes KY 464 briefly and then Flint Road) was the road one would take to get to Murray.  Jackson Road heads toward the Kirksey/Stella area.  Wadesboro Road and KY 1346 roughly follow the other eastern way.
Bill Butler Road headed north from Wadesboro to Benton and Wadesboro Road South eventually went to Paducah.  Yes, this is a mouthful (or an eyeful) but it clearly shows how everything during the 1820s through the 1840s passed through this town.
The Demise of Wadesboro
Calloway County birthed Marshall County in 1842 and the county seat of Calloway moved to Murray.  Wadesboro peaked right around this time with a reported 14 stores, some government buildings, churches, mills, blacksmith shops, a tannery and a school.  About 300 people lived in Wadesboro at the 1830 census.
Remarkably, there is almost zero evidence of a town ever existing here, except for the curiosity of several country roads all intersecting at one spot on a hill.  A cemetery is located here, where the remains of the Mr. Curd, the land office receiver who sold plots to hundreds of settlers, rests.  Wades Creek is at the bottom of the hill.  A spring is somewhere near Wades Creek, which gave early residents a fresh source of water.
Only three stores remained by 1873, and by 1904 the post office at Wadesboro closed.  Only about a half-dozen homes are located here now, none of which are from the town's heyday.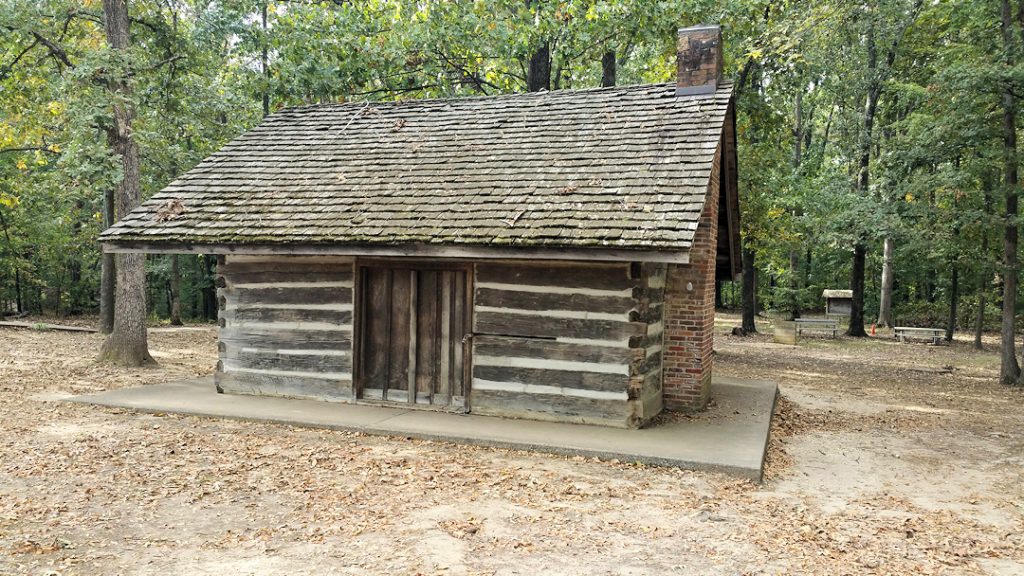 Wadesboro didn't have a lot going for it after losing its county seat status.  Its network of roads and the residents' roots kept it going for a few years.  But death blows kept coming for Wadesboro.  The land office closed once all the deeds were sold.  A railroad was built two miles east, bypassing the town in 1890.  Around 1930, two modern roadways were constructed to the north (KY 98, which is now KY 402) and to the east (KY 95, which is now KY 1824) of Wadesboro, bypassing it altogether.
Most towns of Wadesboro's stature birthed in the 1800s still exist in some capacity, but this is a unique case.  This was Wadesboro, a former county seat, a center of government, which is now all but obliterated, leaving very little evidence that anything was ever there.
Getting There Today
You can visit Wadesboro today, but again there is really nothing to see.  It is located just over a mile west of US 641 near the Calloway County and Marshall County border.  A historical marker boasts about Wadesboro in Dexter at the intersection of KY 1346 and KY 1824.
Perhaps better than visiting Wadesboro is checking out the original courthouse in Murray's Central Park.  Some of the logs are original but a lot of the old building has been refurbished.   A historical marker discusses the building's history.
Resources
The Story of Calloway County (1976, by Dorothy and Kerby Jennings)
History of Calloway County – 1931 (published by The Murray Ledger & Times)