Faxon is an unincorporated community in eastern Calloway County, Kentucky.  There is no signage or any cluster of businesses, roads or homes defining the community.
History of Faxon
The origins of Faxon's name is unknown.  A post office was established there on June 10, 1893 with George A. Hale as postmaster.  The post office was closed on May 31, 1908.
At one time it was home to Faxon High School, then Faxon Elementary School before consolidation took place in the early 1970s.
Location of Faxon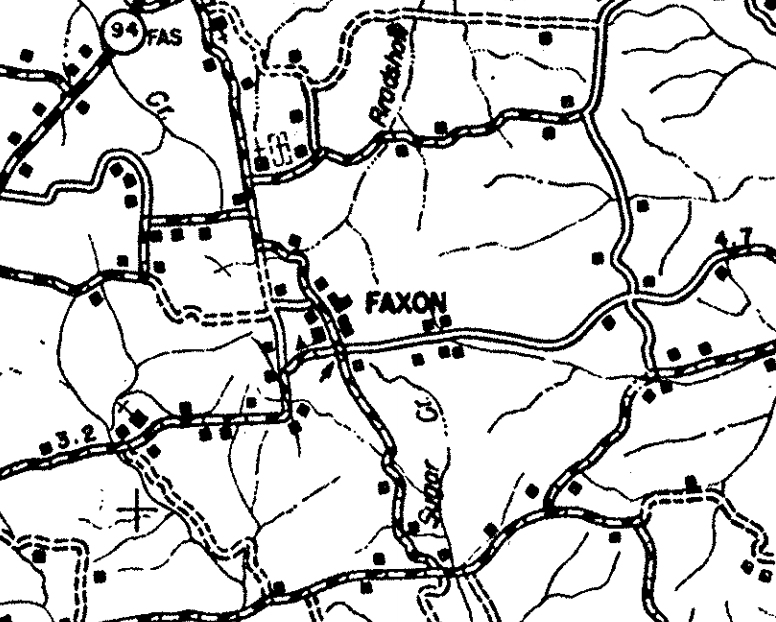 Different maps place Faxon in different places, but generally is located at the intersection of Faxon Road and Liberty Road.
The GPS Coordinates are 36.6786813,-88.1562866
Faxon Contributions
Four Rivers Explorer is always a work in progress, including this section.  If you have any information you would like to share about Faxon, please contact us.
Articles Related to Faxon