Tri City is an unincorporated community in southeastern Graves County.  It is marked by highway signs and contains several homes and a handful of small businesses.  If it were a town, its population would be around 100. 
History of Tri City
Tri City developed sometime after HIghway 94 was built between Murray and Fulton around 1930.  This stretch of 94 was a new route and was not built on an existing road.  When it crossed Highway 97, the area became a crossroads of three communities – Mayfield, Fulton, and Murray.
Location of Tri City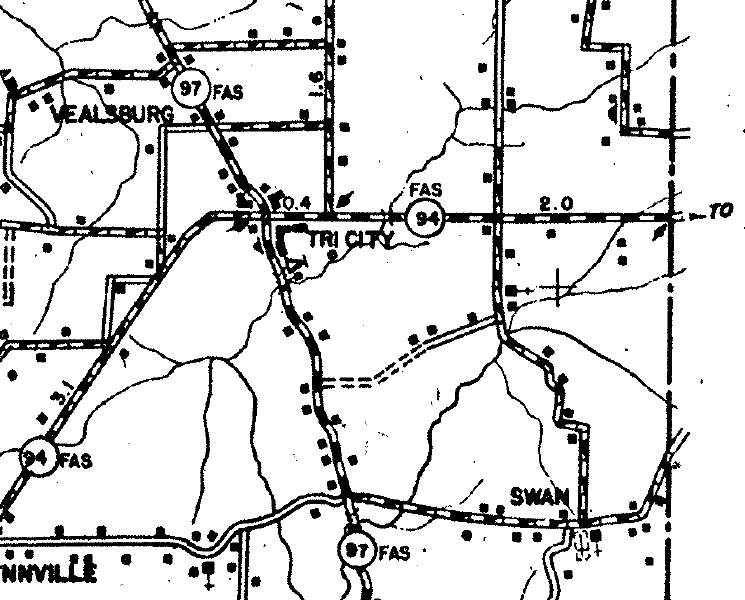 Tri City is located at the intersection of Highway 94 and Highway 97.  It is about 12 miles west of Murray, 23 miles east of Fulton and 14 miles from Mayfield.
The GPS Coordinates are 36.589796,-88.5407457
Tri City Contributions
Four Rivers Explorer is always a work in progress, including this section.  If you have any information you would like to share about Tri City, please contact us.
Articles Related to Tri City