The remains of this limestone slab furnace are all that is left of The Great Western Iron Works. Great Western opened in 1855 and in a 34-week period produced 1,350 tons of iron. The production of high-quality iron required twenty bushels of charcoal, 800 pounds of ore, and 80 pounds of limestone.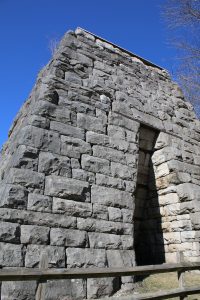 The furnace is a symbol of Stewart County's industrial heritage. Before the Civil War, Stewart County was recognized as one of the few industrial areas in the rural south. Stewart County residents built communities around these furnaces, with most of the residents depending on the furnaces for income. The last iron furnace in Stewart County ended operation in 1927.
As for the Great Western Furnace, it's production ended only a year after it started. In 1856 its owners put it up for sale. An advertisement in the Clarksville Jeffersonian included the furnace, four yokes of oxen, 12 wagons and gear, one set of carpenters tools, one set of blacksmiths tools, two extra steam engines, and 80 "likely and valuable negro men, experienced furnace hands."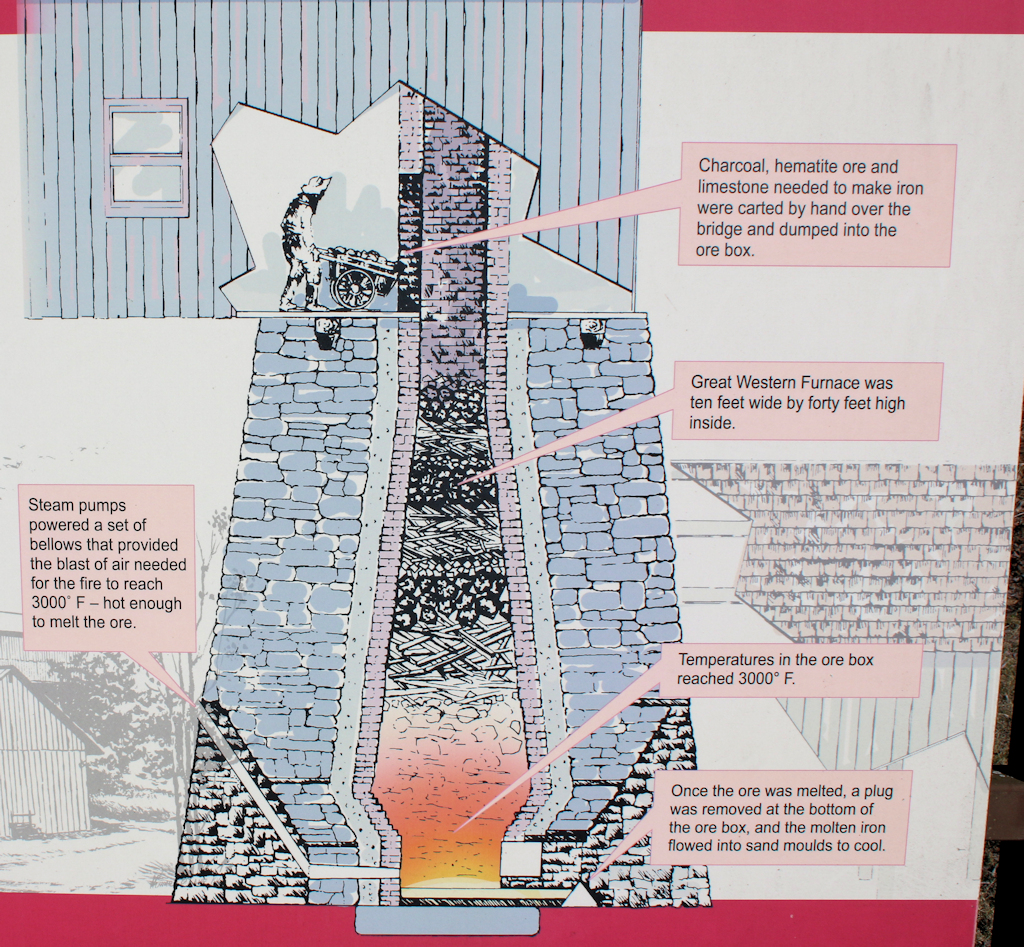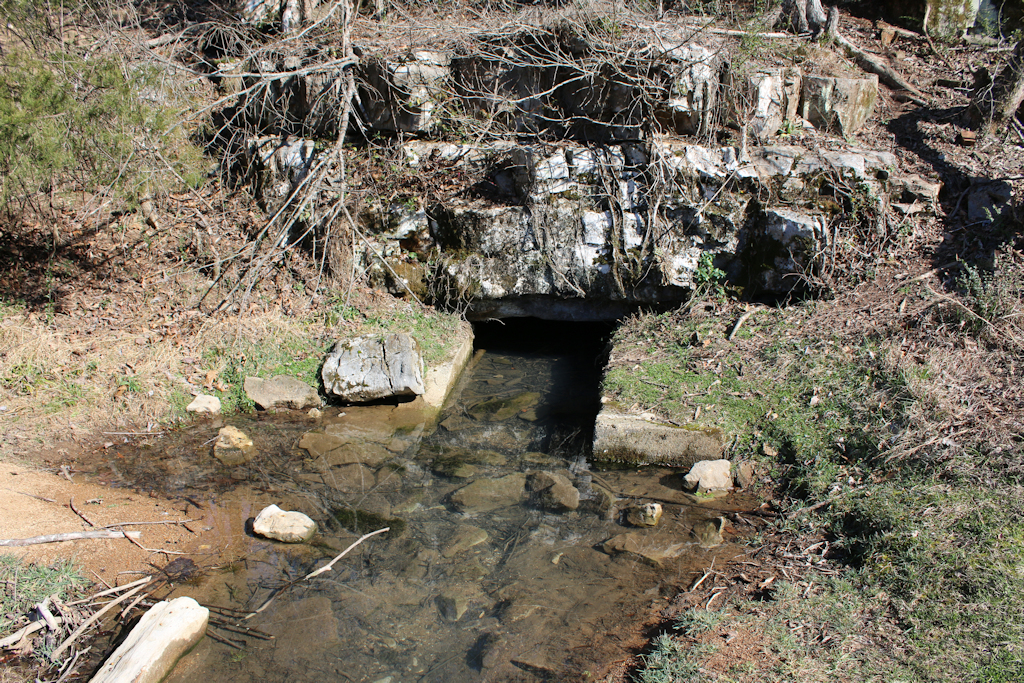 Location of the Great Western Iron Furnace
This 165-year-old structure can be seen along the Woodlands Trace National Scenic Byway in Land Between The Lakes.  It is located right on the road – you can't miss it.