Heavy rains across the Tennessee Valley in March 1961 prompted the Tennessee Valley Authority (TVA) to lower the level of Kentucky Lake. TVA believed it was necessary to make extra room for flood waters coming downstream.
In a move that would be widely protested today, TVA lowered Kentucky Lake to 347.0', or about 12 feet below normal summer pool levels on March 11, 1961. The lowering of the lake exposed a bunch of shoreline; even flats in the middle of the lake became islands.
According to an article written in The Paducah Sun the following Sunday, many people took the opportunity to explore the newly exposed lands, looking for artifacts and treasures that had been buried for the last 17 years.
The author of the article and a friend explored the old remains of Birmingham, a town that once was home to nearly 400 people. A good-sized school, churches, and businesses were a part of the former town.
Scans of the article can be seen below with photos of the remains of the former site of Birmingham.  It is highly unlikely TVA would ever consider lowering Kentucky Lake down to those levels again.  The old concrete foundations, streets and remnants of Birmingham will probably never be seen again – as long as the lake exists.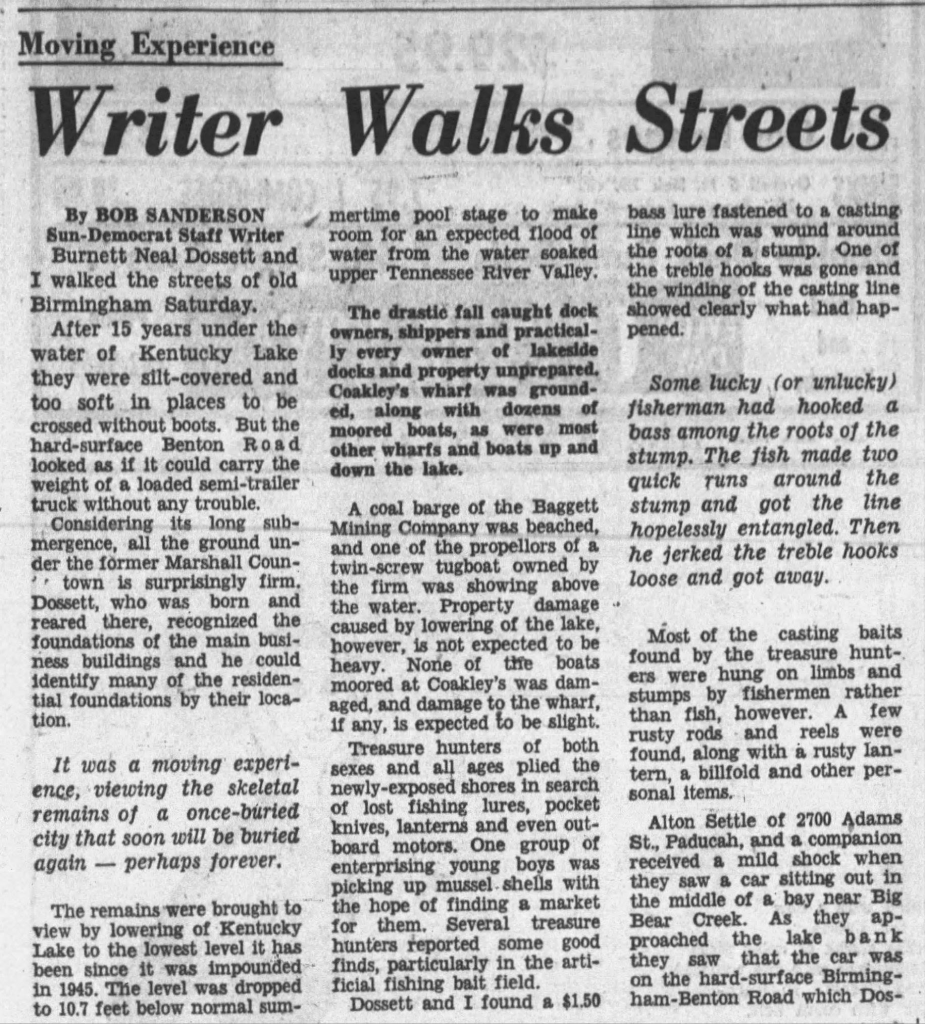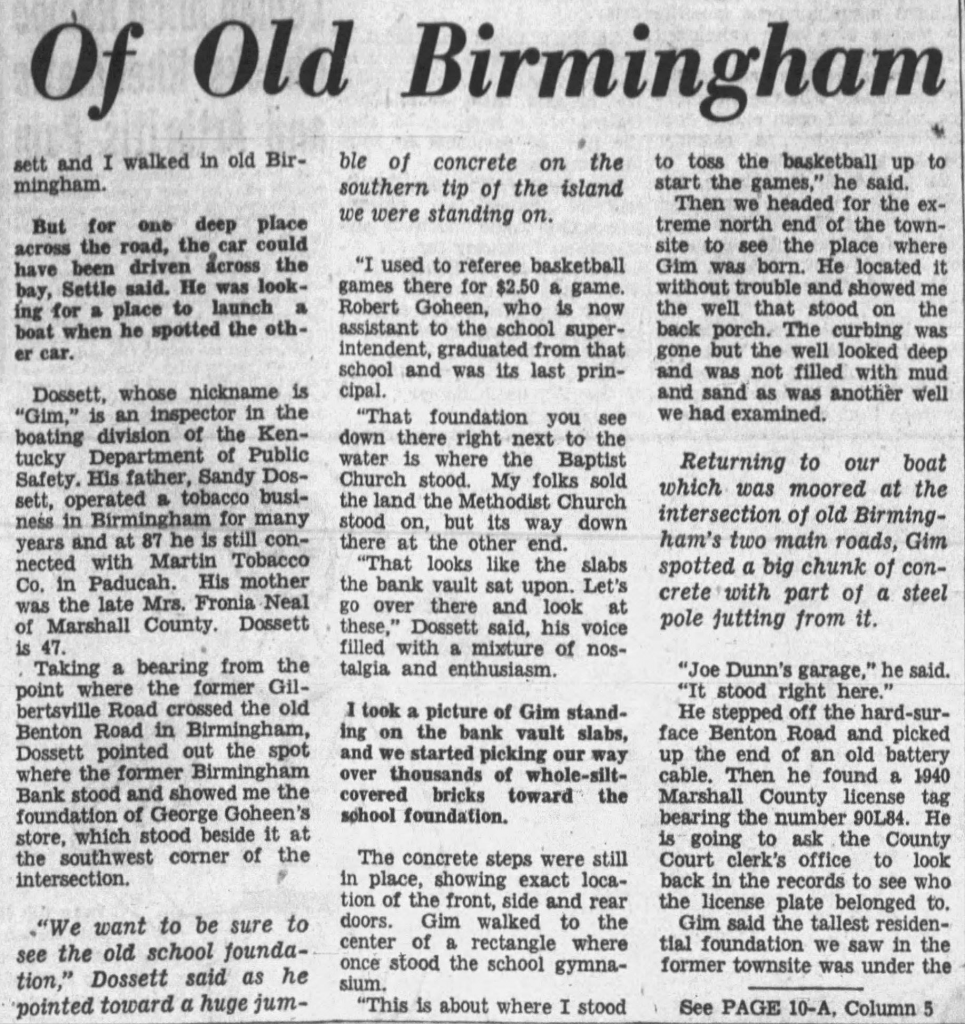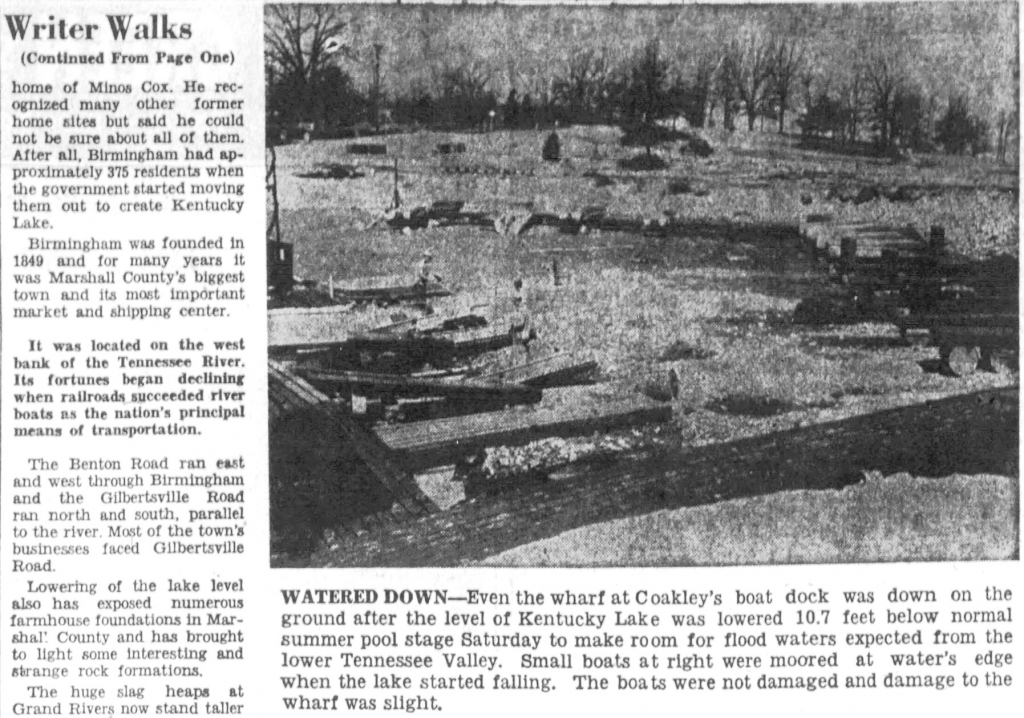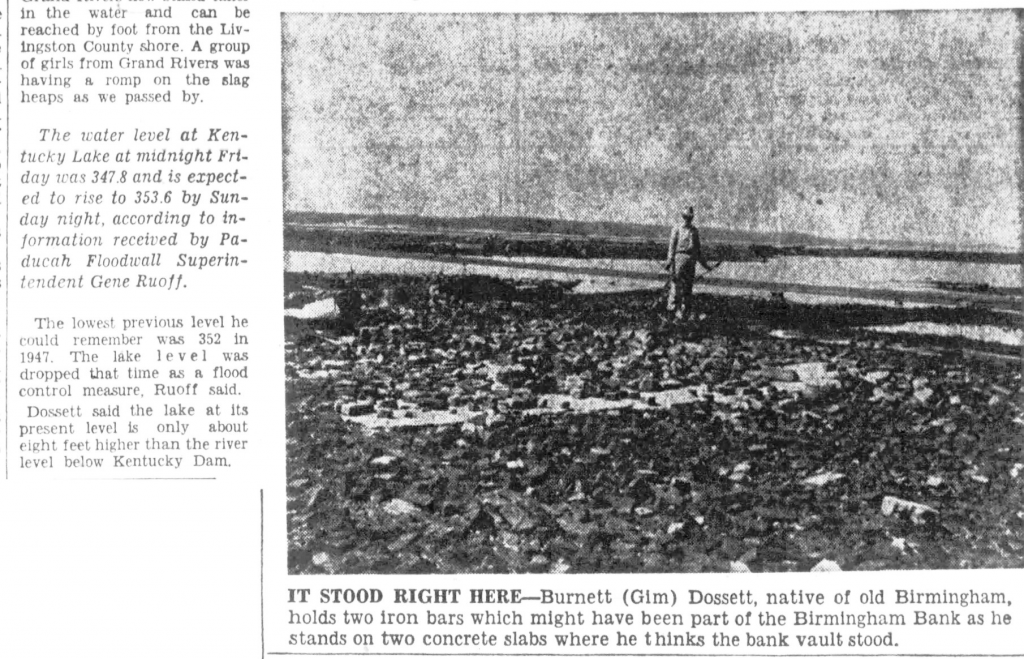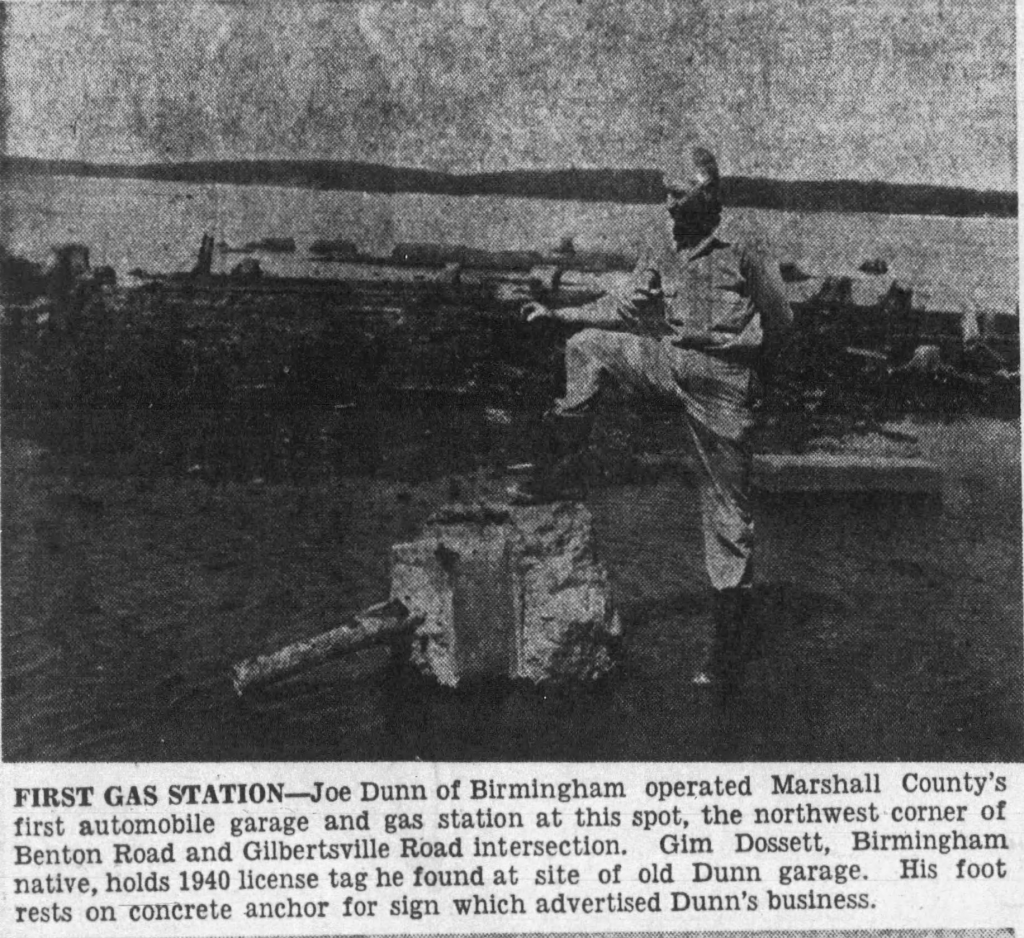 Resources
The Paducah Sun – March 12, 1961 edition