While exploring the historic community of Canton, we discovered this abandoned filling station on the old main drag through town.
A sign painted across the top of the windows and garage door read "Tires,  Free Air & Accessories."  The building had a marker near the top proclaiming to be constructed by the Masons in 1919.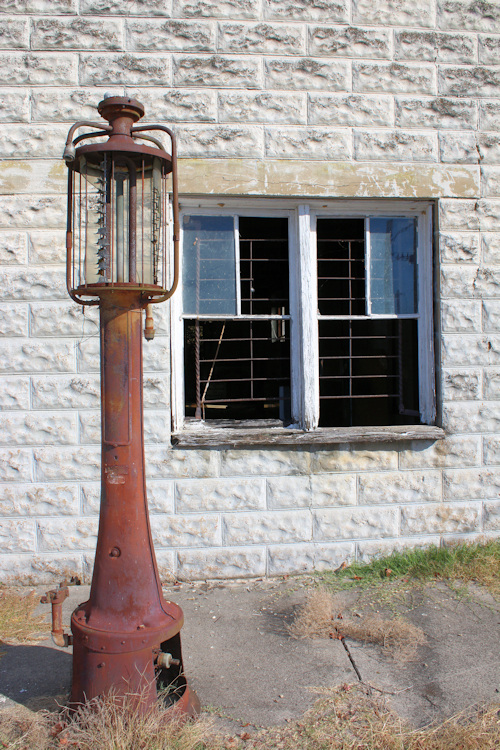 The old gas pump was the main attraction, however.  These pumps were non-electric, hand-pumped devices that distributed up to 10 gallons at a time.  I had no idea these still existed out "in the wild."  It was missing the pump handle, hose, the glass container and had rusted pretty good.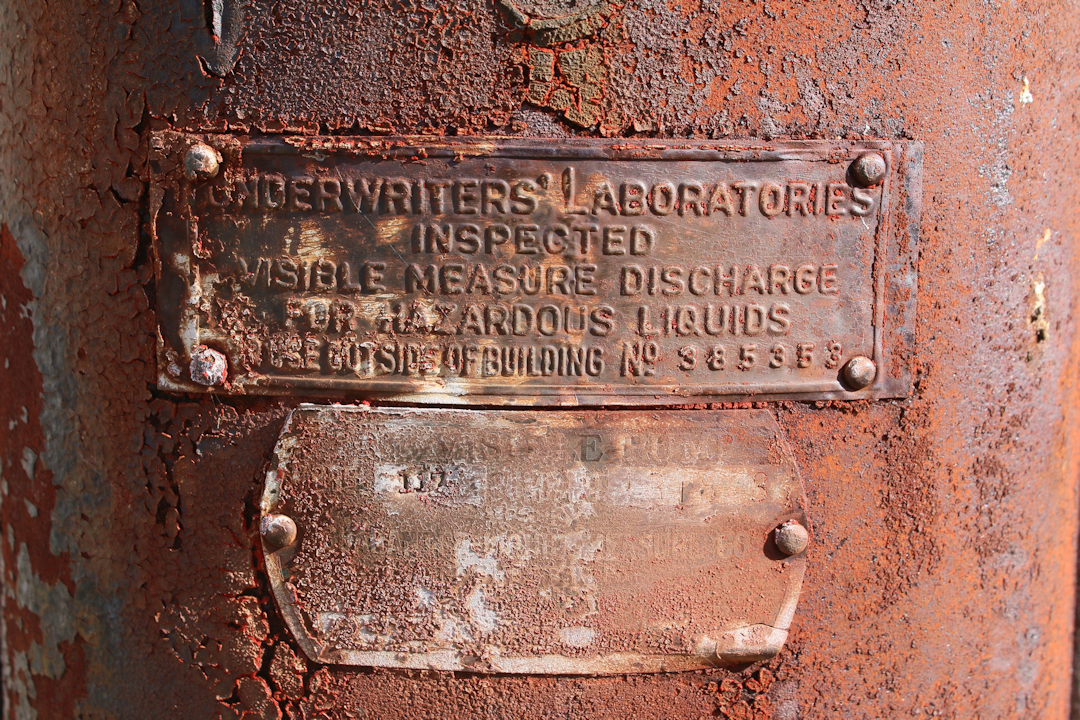 I couldn't help but marvel at this piece of history.  The street in front of the building was one of the first improved auto trails nearly 100 years ago.  Now known as Boyd's Landing Road, this main thoroughfare through this part of Kentucky had always been significant, but about the time the gas station was built in 1919, the road received major upgrades to accommodate two lanes of automobile traffic.
The east-west corridor was an important link- really the important link – for accessing western Kentucky back in day.  A ferry once crossed the Cumberland River at Boyd's Landing, which apparently is now privately owned.
So if you're traveling through the area and want to take in a piece of history, stop in Canton and see this old gas station.  Right next to it is the amazing Old Canton Hotel, built some 200 years ago, which we'll profile later on in Four Rivers Explorer.
As with all historical attractions, look, but don't touch.  This old filling station is privately owed.  Respect that and it's historical significance.
Watch this YouTube video showing how these old gas pumps worked.